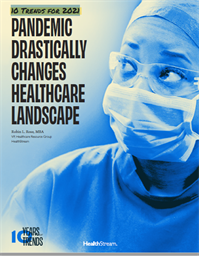 Some of you participated in VerityStream's Community Days in 2020 (this was our first ever virtual user group conference). Toward the end of the conference (which included a weekly session spread over several months), Robin L. Rose, Vice President, Healthcare Resource Group of HealthStream did a presentation on health care trends. If you were able to attend this session, you already know that it was tremendous. For those of you who were not able to attend – or would like an article on this subject – here it is, hot off the press! Download your copy of this important article on 10 trends that will impact healthcare in 2021.
I've been writing the Consulting Connection for close to thirteen years. It was originally introduced under the name of The Searcy Exchange in 2008 and by 2016 had been rebranded as The Consulting Connection. And – although throughout the years, I've been the primary writer and editor, on a number of occasions, I've been happy to provide a forum to showcase the voices of other VerityStream consultants.
I'm very happy to let you know that throughout 2021 you are going to hear a lot more from VerityStream consultants. One of the consultants (Katy Young, MBA, CPCS) had a terrific idea for a series of articles on skills needed by today's MSPs and credentialing professionals. This idea came as a result of a webinar that she participated in late last year on evolving careers in medical staff services. Our entire consulting group will be participating in these monthly articles and you can look forward to articles on important skills such as prioritization, time management, critical thinking, professionalism, analytical and many more. And – our consultants will be reaching out to some of you for your input on these articles. So – stay tuned for our first article in February. We are excited about this opportunity to engage with all of you to communicate important about skills that we know have a positive impact on careers.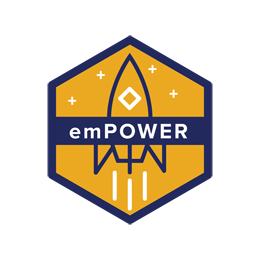 Let's make 2021 the year of emPOWERment!