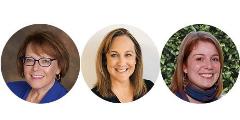 Presenters:
Vicki Searcy, Rachel Purcell, Catherine Cella
Industry Insight Webinar
The Tubbs Fire was the most destructive wildfire in California history, burning parts of Napa, Sonoma, and Lake counties in Northern California during October 2017, and affecting the city of Santa Rosa the most. It was one of more than a dozen large fires that broke out in early October and were simultaneously burning in eight Northern California counties in what was called the "Northern California firestorm." The Kaiser Permanente Santa Rosa Medical center was urgently evacuated and closed for 17 days, impacting regional operations. Please join us for a discussion about the credentialing processes used for disaster and locum tenens privileging and physician traveler coverage.